Go from drab to dazzling for a fraction of the cost and in no time at all.
Full renovation not possible?
Let us show you what a revolutionary Re-Coat can do!
Want spectacular results for just a fraction of the cost of buying new and in substantially less time than a messy, full-on remodel? Call us today!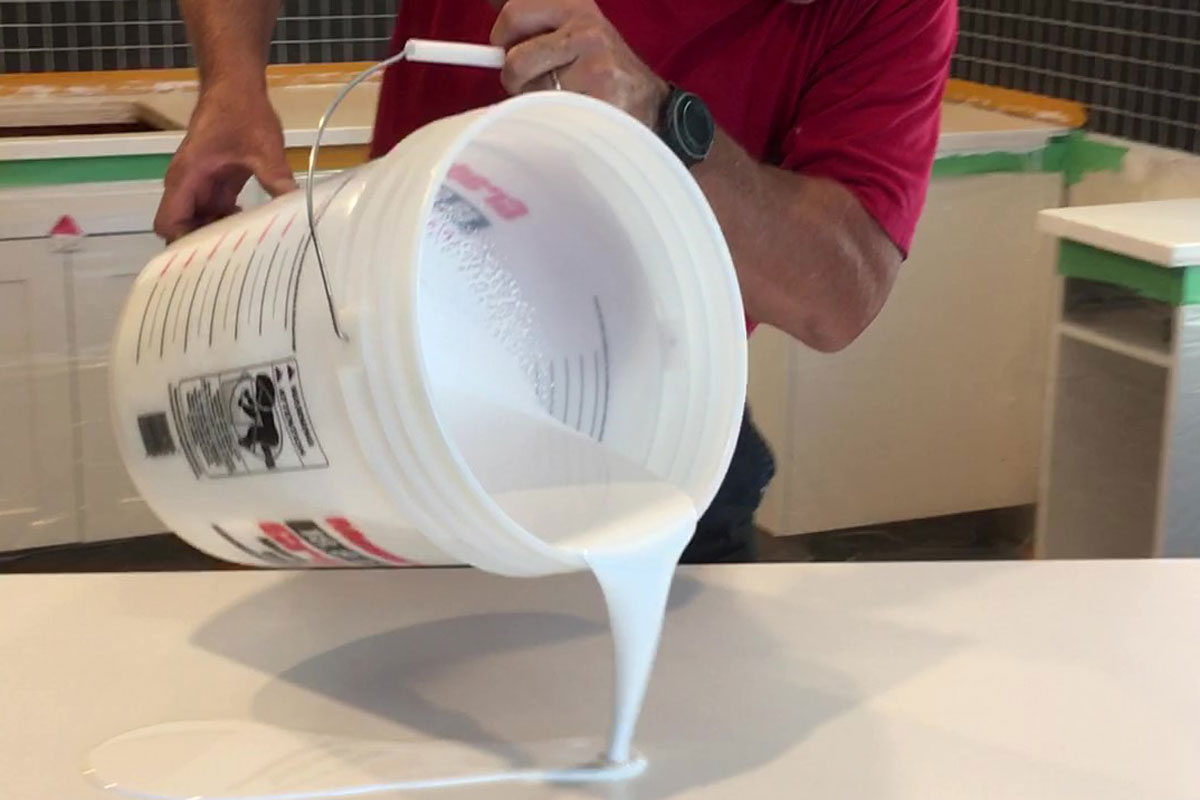 Say goodbye to worn and outdated countertops and hello to a gleaming new surface in under a week! Our high-grade epoxy imitates stone, quartz, concrete and metallics and is poured by our professional installers directly over existing surfaces.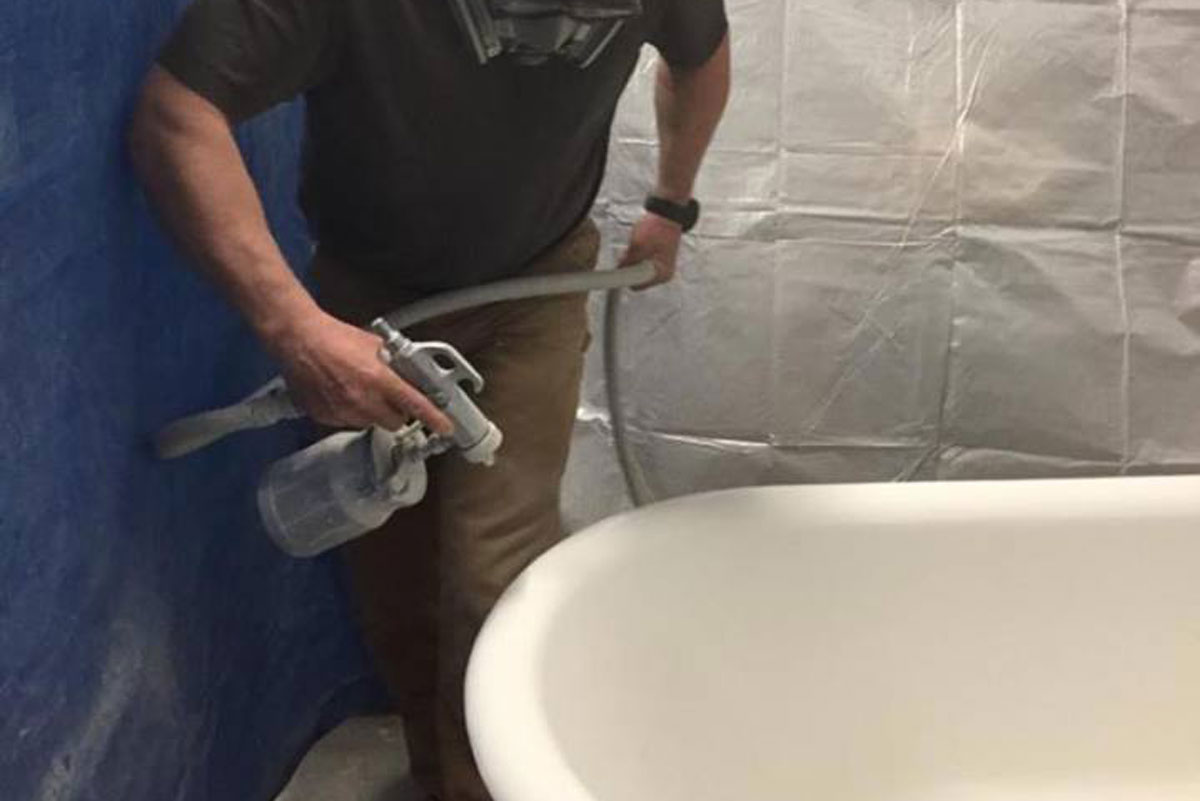 Are you living with a scratched, hard-to-clean tub, shower or tile area? Tired of that pink, orange or green bathroom from the 1970s or 80s? Let us refresh or recolour your tub, shower and tiles in just a day for a fraction of the cost of buying new.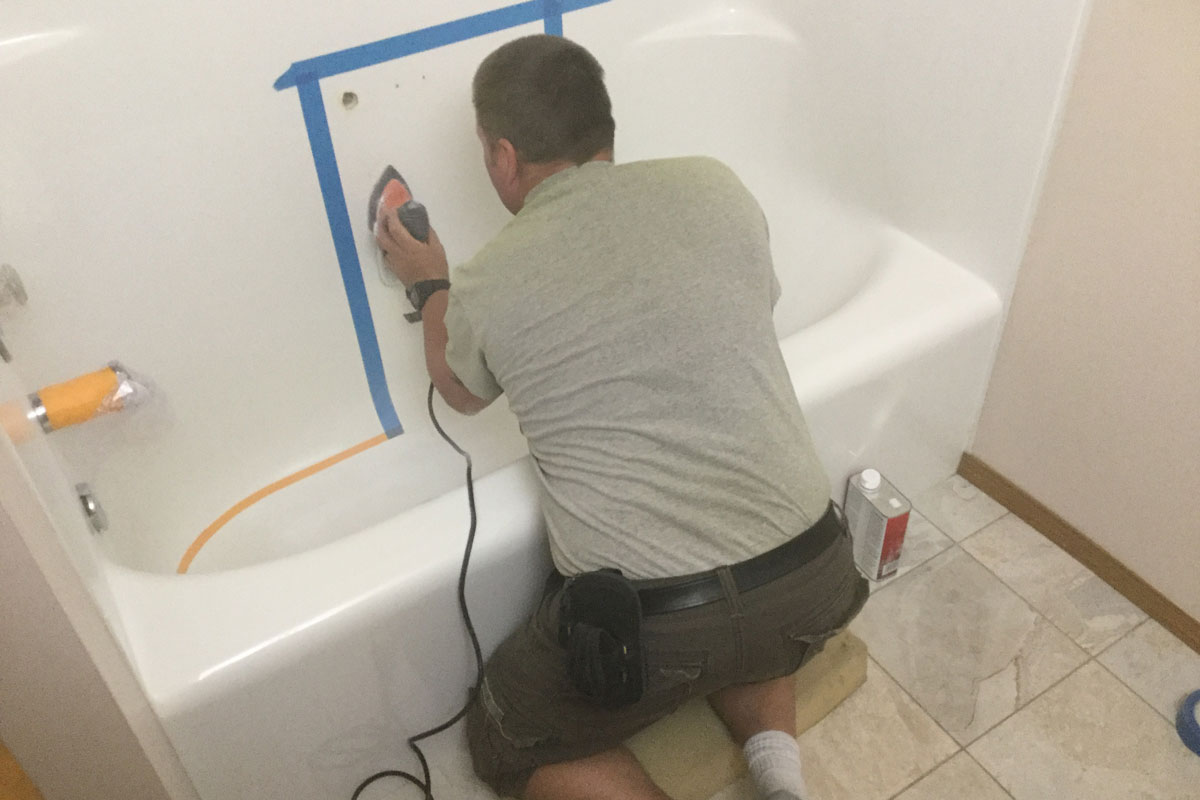 Oh oh! Someone just put a crack or chip in your tub, shower or sink, but don't fret! We can easily repair damage to acrylic fibreglass, metal and cast-iron bathroom pieces for considerably less than replacing them. Professional results so good you'll forget what happened.
Go from drab to fab, fast!
Call today for a quote that won't break the bank.

About Re-Coat Renovations
At Re-Coat Renovations, we believe you can have your dream kitchen and bathroom without a renovation that's all-consuming, eating up your time, money and energy. That's why we're offering Lethbridge and Southern Alberta businesses and homeowners a simpler way to renovate.
We challenge the status quo and bring new solutions to those who question the costly mindset of a disposable society that overwhelms our landfills. Re-Coat Renovations allows you to rejuvenate what you already have with a spectacular new surface. You can get a clean, sleek designer look and feel – with less time and money spent, and definitely less mess and waste to deal with.
Ask Re-Coat Renovations to partner with you and bring your vision to life with solutions that simplify your renovation project. Owners, Denis and Amanda Dodier are the Lethbridge locals behind the successful restoration business, Fibrenew, bringing beautiful everyday pieces back to life. They also run an upholstery repair business, Lethbridge Upholstery & Repair. Re-Coat Renovations Inc. owns and operates Fibrenew Lethbridge, Armour Bathtub Refinishing of Lethbridge, and Lethbridge Upholstery & Repair.
To read our Code of Ethics, view this PDF.
232 - 12C Street North
Lethbridge, Alberta  T1H 2M7